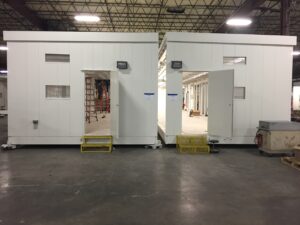 A Gulf Coast chemical producer needed an integrated power system to support their plant expansion. Based on our ability to integrate multiple different manufacturers into one solution, Crescent Power Systems was chosen to supply this system. 
By collaborating closely with this customer, we were able to optimize an existing design by organizing it in a configuration that reduced the number of re-connections and shortened the testing time once the system arrived onsite. 
Our team was also responsible for ensuring proper functioning of the automatic transfer scheme programming for the 15kV, 5kV and 480V switchgear. Due to our success programming these schemes even under unique operating conditions, our customer tasked Crescent Power's relay specialists with reprogramming all the existing equipment at their site that utilized this similar scheme. 
We are pleased to have successfully completed this challenging project and look forward to working with this customer again in the future!