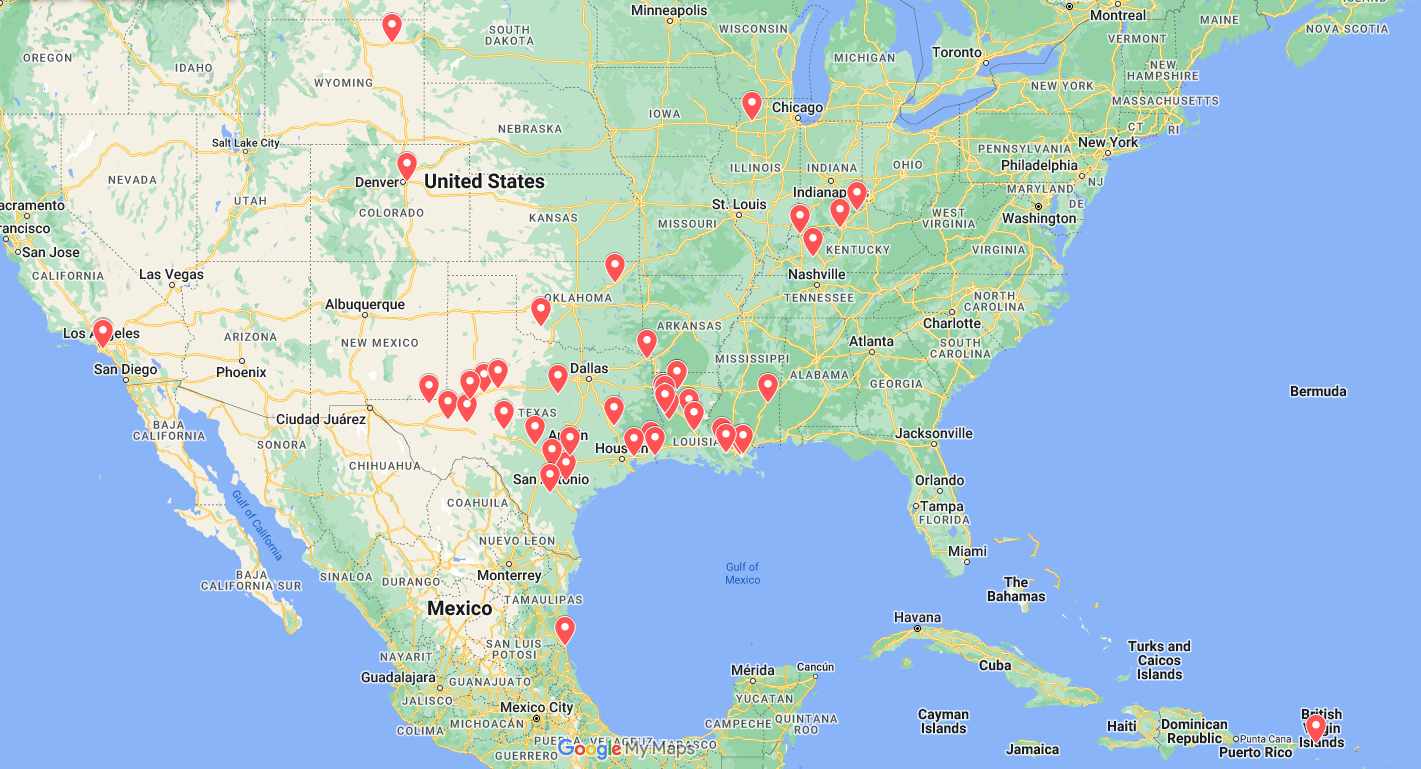 With over 25 years of outstanding service to our clients, we continue to expand our offerings to meet our clients' request for a fully integrated solution.
For these applications, we source a prefabricated equipment enclosure and install a wide variety of hardware. The CPS team works hard to optimize a smart solution to meet our clients' initial cost targets and cost-of-ownership expectations.
Our unique background in custom equipment packaging adds value to our clients' complex equipment, application and logistics challenges. Sometimes this involves entire new systems, as well as providing equipment manufactured to match and/or complement existing equipment.
We have taken on some of the most demanding applications for a wide variety of clients around the world – refineries in Louisiana, pipelines in Philadelphia, terminal work in Hawaii, mining in Indonesia, a distillery in US Virgin Islands, HV substations in Iraq, wind farms in Canada, power plants in Mexico and LNG work in Australia – just to name a few.
We provide inspection services, expediting, and logistics coordination for your quick-ship demands. We also provide a full range of start-up and commissioning services. Our job is not complete until our clients are up and running.
Buildings and Enclosures
Rating: Industrial Grade
It doesn't matter if you want to move it, stack it, expand it or drag it around – we can give you a prefabricated electrical building that will do exactly what you need.
SWITCHGEAR/Motor Control
Rating: LV/MV/HV
CPS has offerings for High-Voltage Switchgear, Metal-Clad Switchgear, Metal-Enclosed Switchgear, Low-Voltage Switchgear, Walkin/Non-walkin Outdoor Climatized Enclosures, FVNR and RVSS Starters, etc.
Variable Frequency Drives
From 1/2HP to 100,000HP starting systems, CPS can provide state of the art innovative technology, superior quality and unmatched reliability.
MV/HV SUBSTATION PACKAGES
Rating: Up to 500 KV
State of the art substations, switchyards, and custom transmission projects, including engineering, design and project management.
Non-Seg Bus
LV/MV
Rating: Up to 6,000A
Made to order solutions for the power generation, distribution, petro-chemical, transit, municipal, data center and industrial markets.
GAS-INSULATED SWITCHGEAR
Rating: 38kV
Compact, modular switchgear for primary distribution uses vacuum circuit breaker technology.  Suitable for a wide range of applications and environments.
Power Transformers
Delivering energy safely to the client – designed to specific voltage, power, climate and other site-specific needs.
UPS
Efficiency, enhanced output performance and critical power protection. Diagnostic and monitoring capabilities.
STAND-BY GENERATORS
Emergency standby power for any application, including digital controls, transfer switches, and paralleling systems.
Battery Systems
Powerful, durable energy storage solutions for critical systems that require uninterrupted power supply.
PLC
Programmable Logic Controllers for every application. Fast response times, drive integration, safety integrated, easy commissioning, and integrated system diagnostics for the full range of medium and high-end applications. Designed for multiple analogue and digital inputs and output arrangements, extended temperature ranges, immunity to electrical noise and resistance to vibration and impact.
Neutral Grounding Detector
Rating: LV/MV
Safety, reliability and continuity of service for power distribution systems.