While Steve Cason has only been part of our Crescent Power family since March 5, 2018, the impact he has made on our team both personally and professionally is truly immeasurable. After a career in the electrical business spanning more than 50 years, this week marks the beginning of a well-deserved retirement for Steve.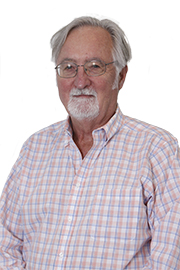 Steve began his career in 1970 as an Electro-Mechanical Draftsman at Hunt Electronics, a company manufacturing wall dimmers and custom stage dimming systems in Dallas, Texas. After two and a half years there, he spent the next two years as a Switchboard and Substation Designer at Federal Pacific Electric.
He then moved on to ITE Corporation – Duncanville as a Lead Switchboard Designer. He was offered leadership roles at ITE on multiple occasions, but ultimately returned to Federal Pacific as the District Manager in Fort Worth, Texas. This role was better suited for his family and was his first opportunity to try his hand in the sales world.
In only his second year in the role, he was awarded the "Glenn Ellis Memorial Sales Award" for top sales performance in the nation! It was here that Steve also had the wonderful fortune of becoming lifelong friends with many of his customers. Most importantly, it was here that he started his world-renowned (in our opinion, at least) crawfish cooking career.
Steve's time at FPE came to an end in 1980, but he began a 26-year career with GE shortly thereafter. He started as a Commercial Market Account Manager for Dallas and Fort Worth and subsequently spent time in Baton Rouge, Houston, New Orleans and San Antonio.
He received special "Navigator" recognition for being in the top 10% performing salesmen seven different times.
He was an integral part of many large projects including replacing damaged switchgear and motors after the Kaiser Aluminum plant in Gramercy, LA exploded; supplying seven 20/30/40MVA Prolec transformers delivered to Freeport's gold and copper mines located in the mountains of Indonesia; and too many more to name.
His most trying and rewarding undertaking was the relief efforts in the wake of Hurricane Katrina in 2005. Although he had moved from New Orleans to Texas four years prior, Steve still had close contacts at the New Orleans Sewerage and Water Board. He loaded a pickup truck with the essentials and headed into New Orleans just five short days after Katrina flooded most of the New Orleans area. With Steve's help, GE worked closely with the SWBNO to get the necessary electrical switchgear – material that had a 26-week lead time at this point – replaced at the main generation facility within one week.
With generating capacity restored, they moved on to repairing the pumping stations in order to drain the city and begin large-scale SWBNO infrastructure repairs. The rebuilding effort continued for 4 months on a 24×7 basis and an additional 8 months after that on a smaller scale.
Shortly after his courageous work bringing our city back to life after Hurricane Katrina, Steve retired from GE. For the next ten years, he held a handful of roles helping friends and their businesses.
Since March of 2018, Crescent Power Systems has had the privilege and honor of having Steve as an integral part of our team. We are thankful for his hard work and dedication and will miss him dearly, but he has more than earned the many years of rest and relaxation he plans to spend with his wife and family in retirement. Best of luck on your future adventures, Steve!