The first quarter of 2019 was a busy and exciting one for our Crescent Power employees and their families as we celebrated new babies, engagements, marriages, birthdays and everything in between!
We kicked off the year by bringing our entire team together for a two-day annual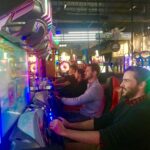 meeting where we heard from each of our internal teams and took time to reflect both on our successes in 2018 and on the lessons we learned throughout the year. We also got to know more about the roles and responsibilities of each of our CPS team members. We then planned for a busy 2019 ahead and even took some time out for a little team building and friendly competition at Dave & Buster's.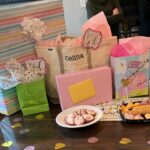 We hosted a dad-themed shower for Connor Curtis, our Channel Partner Program Director, and he and his wife Christy welcomed their daughter Claire in January. We also hosted a baby shower for Candice Duracher, one of our Project Managers, and she and her husband Dustin welcomed their daughter Celina in February. In March, Matt and Donna Colosino welcomed granddaughter Emmilene.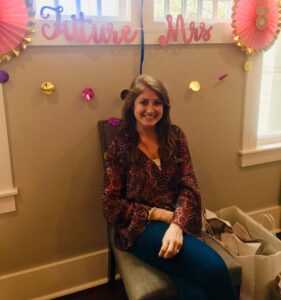 We also threw a bridal shower for our HR Specialist Lauren (Bourdier) Sistrunk, who married her husband Phillip in March. In other wedding news, Project Manager MaryBecca Riley and her fiancé Jordan got engaged in February.
We celebrated the birthdays of Outside Salesman Steve Cason, Administrative Specialist Tricia Culotta, Vice President Donna Colosino and Accountant Chris Dao.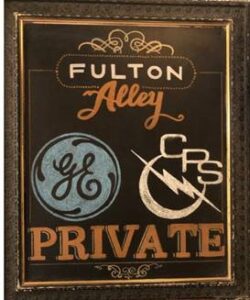 In February, the annual DistribuTECH conference, the utility industry's leading smart grid conference and exposition, was held right here in New Orleans. Multiple members of our CPS team attended the conference and we even hosted some of our suppliers, customers and partners for a night of food, drinks, bowling and networking at Fulton Alley.
Later that month we also hosted guests at the Houston Livestock Show and Rodeo Bar-B-Que Contest – an annual favorite. Of course, we also celebrated Mardi Gras with our normal Crescent Power flare!
We closed out the quarter by sponsoring Team Company Burger's tent at Hogs for the Cause, an annual BBQ and music festival that raises money for families with children fighting pediatric brain cancer.
In case you missed it, we also launched a brand new Crescent Power website in February! Take some time to browse the pages and explore our new and improved site to learn more about our work, see some of our past projects, meet our team and get to know Crescent Power – be sure to watch our new video on the homepage!
We're looking forward to an even more exciting second quarter for our ever-growing and always on the move Crescent Power family!