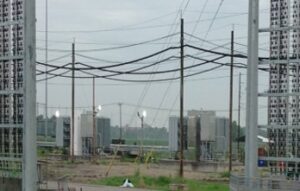 A fire in the refinery's 230kV substation damaged its distribution system, preventing a compressor motor from starting across the line start up. To help fix this issue, we successfully shipped a 6000HP MV-VFD from our supplier's stock. When it arrived, we worked closely with our customer to fast-track the installation and start-up of the drive. 
In addition to preventing the compressor motor from functioning properly, the damage from the fire also meant that two new power transformers would be required. Crescent Power provided (2) 40MVA power transformers in 22 weeks. In order to expedite this process and have our customer back up and running quicker, we held an on-board drawing review with a direct release to manufacture. 
We utilized our close factory relationships as well as the experience and expertise of our project management and execution team to find quality, cost-effective solutions to get back the refinery's operations back to normal as quickly as possible. 
Learn more about our experience meeting customers' quick-ship needs.