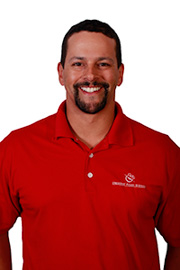 AARON ROSS
Technical Director, Products and Services
Operating out of our Houston office, Aaron supports the sales and execution teams from a technical aspect while working with our valued customers to develop innovative solutions to challenges in their electrical systems. Hailing from Pittsburgh, PA and graduating from Penn State University with a B.S. in Mechanical Engineering, Aaron joined Crescent Power Systems in 2016 as a Senior PM. Having worked for equipment manufacturers, he brings insight to the manufacturing and field implementation of the equipment we integrate for our customers. When not on the job, you can find him tinkering in the garage or on the water from Galveston Bay to 100 miles out in the Gulf of Mexico.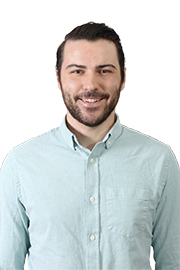 ADAM WAGGENSPACK 
Lead Project Engineer
Adam began working with Crescent Power Systems in 2015 as an intern while attending the University of New Orleans to earn his BS in Electrical Engineering. He joined CPS full time in May 2018, providing technical support for the Quotations team to aid in proposal development. He earned his Bachelor's Degree in Electrical Engineering in December 2018, graduating Cum Laude with a focus on power engineering. He is an avid gardener and musician and enjoys traveling and hiking with his wife, Aubrey, and two dogs, Lemon and Olive.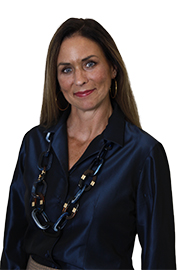 ANDREA LABBÉ
Human Resources Director
Originally from Washington and most recently migrating from California, Andrea now calls New Orleans home, and joined Crescent Power Systems in July 2019. Having spent her career to-date building contemporary human resources programs in the advertising industry, Andrea brings innovative thinking to the HR function, and is tasked with providing progressive paths of development for each member of the growing Crescent Power Systems team. Andrea's passions include cultivating anything green and live-action street photography. Geaux Tigers! Geaux Saints! And a true belief that New Orleans food is the gateway to laissez les bons temps rouler.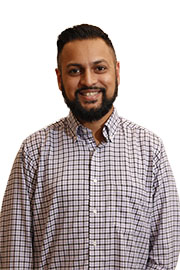 ARVIND JAIN
Estimating Director
Arvind works with the Quotation Team to develop detailed proposals. This includes reviewing all RFQ documentation and implementing a competitive bid strategy, as well as the development and submittal of timely proposals to our end-users. Arvind is a graduate of Tulane University with a degree in Homeland Security Studies. Prior to Crescent Power Systems, he worked as a project expeditor for a Fortune 500 engineering firm. In that role, he assisted in the execution of deliveries for purchase orders on large capital projects. When Arvind is not at work, he enjoys spending time exploring and adventuring in the great city of New Orleans; relishing in the music, culture, food, and joi de vivre of this vibrant community. Arvind is a die-hard fan of the LSU Fightin' Tigers and the New Orleans Saints!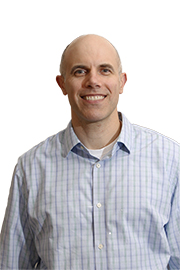 BEN BAYER 
Vice President of Operations
In his role, Ben has the opportunity to work with a great group of Project Managers, Engineers, and Administrators to deliver custom engineered power systems for a diverse client base. He has engineering degrees from the Colorado School of Mines and The University of Texas at Austin. He spent his early career as a process engineer, mainly working on gas processing/pollution control projects in the power and oil and gas industries. He gradually transitioned into fulltime project management during his years in the EPC world. Ben is a registered Professional Engineer (Texas and Alberta) and holds his Project Management Professional (PMP) certification. He enjoys sports (playing and watching), homebrewing, and traveling. As a recent transplant to New Orleans, Ben enjoys exploring all this diverse city has to offer.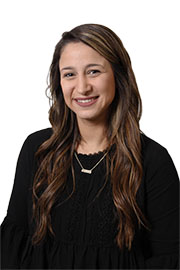 CHELSEA SANCHEZ
Field Service Specialist  
Chelsea started at Crescent Power as an Administrative Specialist in March of 2018 and has since been promoted to the role of Field Service Coordinator. She helps execute many intricacies of Crescent's projects, mostly coordinating and scheduling all onsite field service support. She also facilitates our buy-resale field service support. Chelsea attended Mount Carmel Academy in New Orleans, LA and went on to attend Louisiana State University and Delgado, studying Education, Art and Business Administration. Chelsea's daughter, Charlotte, was born in 2016. When she's not at the office, you can find Chelsea on the water, sailing and fishing; selling her art at local boutiques and festivals; cheering on her Tigers and Saints; and, of course, chasing Charlotte around.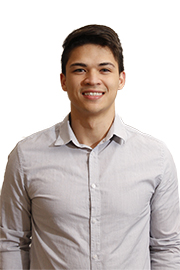 CHRISTOPHER DAO 
Accountant
Christopher joined Crescent Power Systems in August 2018 and served as a quotations specialist and an accounting assistant. He now devotes all his time in accounting. He received his Bachelor of Science in Accounting from the University of New Orleans and wants to pursue becoming a CPA. In his free time, he enjoys traveling with his beautiful girlfriend, Lillian.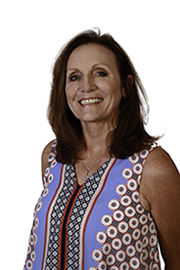 DONNA COLOSINO
Owner & Vice President
Donna is a native New Orleanian, receiving a BA from Loyola University and an MBA from the University of New Orleans. She officially joined the Crescent Power Systems team after Hurricane Katrina destroyed the office and the company moved operations to Baton Rouge for several years. Using her background in sales management and employee training, she manages Human Resources and financial operations for the company in addition to juggling her beloved roles as grandmother, mother and Matt's wife!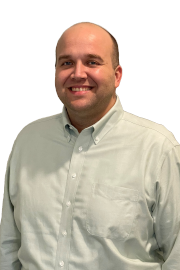 JAY GARRETT
Sales Engineer
Jay graduated from Texas A&M University in 2011 with a Bachelor of Science in Electrical Engineering. He brings a wealth of knowledge in the Upstream, Midstream O&G industry, and the Ports & Maritime industry. He began his career in the construction of electrical systems onboard oil rig platforms as an apprentice electrician installing cable and terminating MCC, PDC electrical packages. He then transitioned into an engineering and sales role with an industrial equipment manufacturer providing Electric and Hydraulic drilling equipment to AC drilling rigs. From here Jay moved into the Ports and Maritime industry developing and selling solutions for electrifying ports and terminals. Jay began working with Crescent Power Systems in December of 2021 as a Sales Engineer. He is recently engaged to his fiancé and is set to tie the knot in April 2022. Together they live in the Houston Heights area, where they both enjoy spending time with their two dogs. Jay spends most of his free time with friends and family and enjoys 3d printing, golfing, tennis, and fishing.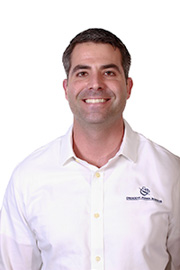 JOE PALERMO 
President 
Joe came to Crescent Power Systems in September 2015 and after years of wearing various hats in the organization now serves as President. He received his undergraduate degree in Electrical Engineering from Virginia Tech and came back home to New Orleans to receive his MBA from the University of New Orleans. He is also a licensed professional engineer in the discipline of Electrical and Computer Engineering. Outside of work, he can typically be found supporting the Saints and Pelicans, staying active, or traveling.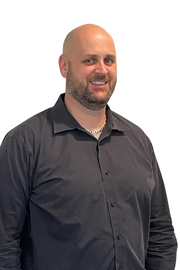 LAWRENCE HALL 
Project Manager
Lawrence graduated from Old Dominion University in 2008 with a B.S. in Electrical Engineering and Louisiana State University in 2020 with an MBA. He is a retired Naval Officer who completed a variety of challenging assignments during his 27-year career. His favorite duty station was with the State Department where he got to live and travel throughout West and Central Africa. He is a certified Project Management Professional as well as a registered Professional Engineer (Electrical Power) in the states of Louisiana and Nevada. When not at work, Lawrence enjoys reading, trying to cook, and playing video games.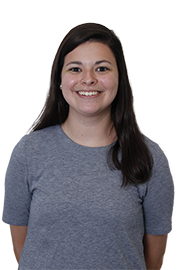 NATALIE FAILLA 
Project Engineer 
Natalie first came to Crescent Power Systems as an intern during her 2018 summer and winter breaks from Auburn University. After she earned her BS from Auburn in Mechanical Engineering, she came back home to New Orleans and joined the CPS team full time in June 2019 as a Project Engineer. In her free time, Natalie enjoys sports, live music and everything her favorite city has to offer.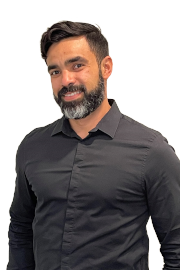 STEVEN LIRA
Project Manager
With a B.S. in Industrial Engineering from Catholic University Andres Bello and Mechanical Engineering Degree from Miami Dade College, Steven has compiled more than 3 years of experience in electrical equipment and building integration projects and over 15 years of construction and manufacturing project management experience supporting oil and gas customers. With a six sigma green belt certificate, Steven has a thorough understanding of process improvement and project management best practices that help him complete projects successfully. Steven coaches children's baseball teams with a passion for the kids' growth and development and prides himself on his leadership skills to help the players improve season over season.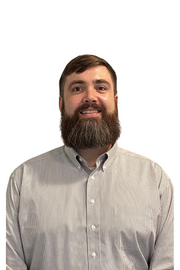 WILL ELLIOTT
Project Manager

Will graduated from Louisiana State University with a B.S. in Electrical Engineering and is a registered Professional Engineer (in Louisiana). He spent 11 years with a major multi-national manufacturer as a design engineer for transformers prior to joining Crescent Power as a project manager. He is active in the IEEE Standards Association Transformers Committee and currently chairs a working group. Will relies on his love of learning to continuously hone his technical skills and look for ways to help our clients. When outside of work, Will can be found spending time with his daughter, riding bikes, cooking, gardening, enjoying live music, tent camping, and learning everything he can.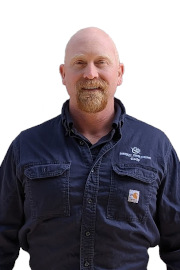 CODY SHERMAN
Manager of Quality Assurance
Cody joined the Crescent Power Systems team in May 2019 as our Quality Assurance Manager and supports the Project Management team with quality control inspections, National Electrical Code compliance and support on the execution of projects. He is a Master Electrician with more than a decade of hands-on experience and holds current Masters Electrician Licenses in Texas and Colorado. Before joining the CPS team, he worked as an Electrical Inspector on pipe line compressor stations for 6 years gaining experience and knowledge in all aspects of the construction and commissioning of stations. He also proudly served in the United States Marine Corps as an Infantry fire team leader with 2 deployments to Afghanistan. In his free time, he enjoys traveling to new places, hiking, mountain climbing, hunting, fishing, and working in his garage.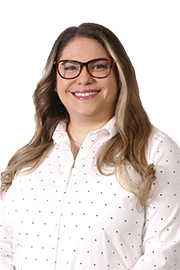 ELIZABETH GONZALEZ
Client Relations Manager

Elizabeth was born and raised in Los Angeles, California. She recently re-located to New Orleans and joined Crescent Power Systems in September 2018. In her role as Client Relations Manager, she services the additional sales needs of our existing customers. She also serves as our Environmental Health and Safety Coordinator and keeps us compliant with all safety regulations. Elizabeth's prior work background includes administration, finance, human resources, marketing, operations, and safety management in the Telecommunications & Horizontal Directional Drilling industries. In her free time, she enjoys traveling, outdoor music festivals and trying new restaurants, so it's safe to say, we think she's come to the right place.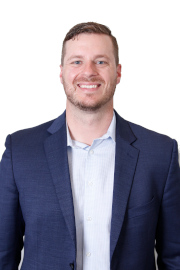 JORDAN ALEXANDER
Senior Sales Engineer 
Jordan graduated from Texas A&M University in 2013 with a Bachelors of Science in Electrical Engineering along with a Minor in Business and Mathematics. He brings a wealth of knowledge from the Midstream Oil and Gas industry having worked in various roles and companies. He began his career in technical services at a large Fortune 500 midstream company providing electrical design and troubleshooting assistance on projects. He then transitioned from that role into sales where he used his knowledge and experiences to provide complex integrated solutions to our customers. Jordan began working at Crescent Power Systems in March of 2020 as a Senior Sales Engineer. He recently married his wife, who also attended Texas A&M, in September of 2019. Together they live on Lake Conroe in Montgomery, TX, where they both enjoy spending time on the water. Jordan spends most of his free time with his friends and family as well as playing basketball, golf, and bass fishing competitively.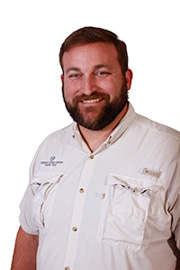 JUNIOR COLOSINO
Chief Technical Officer
Junior assists the sales and execution team in all technical matters of project and sales support. He came to Crescent Power in the summer of 2001 in a field service position, commissioning and repairing small to medium sized Toshiba VFDs. He graduated from the University of New Orleans with a bachelor's in electrical engineering. He and his wife Julie live in New Orleans and have three happy, healthy children. Junior enjoys a calming retreat to his garage for some metal fabrication in his very limited spare time.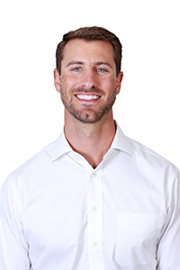 MARCUS LEBLANC 
Vice President of Major Projects
Marcus LeBlanc leads our sales and business development efforts, while also supporting our project managers on major projects in various capacities. He serves as a member of the leadership team, providing insights on market trends, customer feedback, and company growth strategies. Marcus grew up in Baton Rouge, LA and began his tenure at Crescent Power in New Orleans. He seized an opportunity to move to Houston a few years ago where he and his family now reside. He enjoys hunting, fishing, watersports and adventure traveling with his family.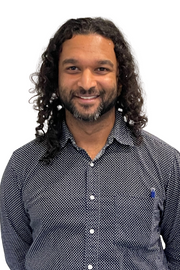 SAM HAQUE 
Project Estimator 
Sam joined Crescent Power Systems in October 2022 to support the fast-paced and growing Quotations team. Prior to joining CPS, he spent several years working for other engineering firms in a variety of roles and honed his skills in proposal development and project management. Sam received his undergraduate degree in Biology from Swarthmore College in 2015. With a strong affinity for writing and business strategy, he is driven to help his teams put their best foot forward in competitive markets. Outside of the office, Sam is actively involved in the local music community. He also enjoys slow days at home with his cat Layla.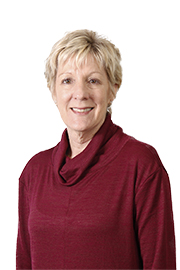 TRICIA CULOTTA
Administrative Assistant
Tricia is a new member of the Crescent Power Systems team. She joined us in October 2018 with over twenty years of experience in administration. She is a lifelong resident of New Orleans and truly believes there is no place like home. A great weekend for Tricia is spending time with family and friends or enjoying her garden.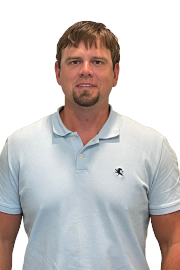 COLE DUPLECHAIN
Quality Assurance Specialist
Born and raised in south-central Louisiana, Cole joined Crescent Power Systems in September of 2021. Receiving his Associate degree in Industrial Electronics Technology from T.H. Harris Louisiana Technical College in 2006, he worked offshore in the drilling industry as an Electronic Technician then moved to do field service work for a multinational power company. As a QA Specialist at CPS, Cole ensures on-site excellence for products and services provided by CPS. Cole enjoys camping with his wife Cora and three children, as well as hunting, ATV riding, and working in his shop.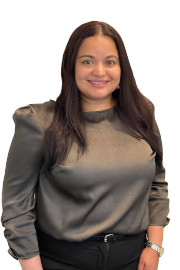 GRISELDA HERCULES
Project Administrator
A professional in Business Administration and project management with over 21 years of experience, Griselda holds an AA's in Business administration and an MBA Certificate from the Rutgers University of New Jersey. An experienced professional, she has held several positions servicing project management roles in the industry, including her most recent experience in the wind turbine field. Raised in New Jersey, Griselda now calls Louisiana home and enjoys spending free time with family and friends. One of Griselda's passions is travel, which she loves to do with her family—ask her where she's been!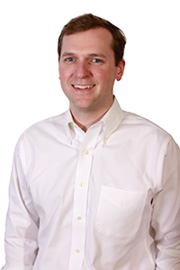 JOE GRANADE  
Vice President of Financial Operations  
Joe began working at Crescent Power Systems in 2012 in the accounting department and now serves as the Vice President of Financial Operations, where he manages all accounting and risk related activities for the company. Joe earned his undergraduate degree in Business Administration from Birmingham-Southern College. Since graduating, Joe has held finance-based positions for multiple companies spanning different industries including financing companies and banks. Joe returned to school to earn his MBA from the University of Mississippi. He and his wife Katherine have two beautiful daughters who keep them busy exploring everything New Orleans and the Gulf Coast has to offer.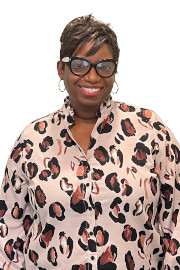 KALYN BULLOCK-GRIFFIN
Project Manager
Kalyn is working in our Houston office as a Project Manager, having started with CPS in August of 2021. She brings with her over 10 years of experience managing projects in the manufacturing sector supporting oil and gas customers and a cumulative total of 19 years of experience in the field of engineering. Kalyn is a graduate of Prairie View A&M University, in which she obtained her B.S. in Electrical Engineering. In her spare time, Kalyn loves to travel, spend time with family--especially her nieces, nephew, and godchildren, and work with the youth of her church and in the community. Kalyn's most daring and exhilarating experience was a skydiving trip she took for her birthday.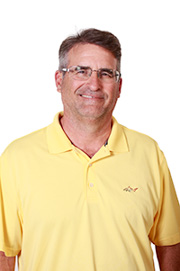 MATT COLOSINO
Owner
Matt received a BSEE from Tulane University in 1979. Later that same year he and Donna were married. They have a family of three boys and seven grandchildren. Matt started Crescent Power Systems in 1994 after working for GE, Drive Systems, Brown Boveri, ABB and Industrial Machinery Systems. His background in capital equipment sales has enabled the company to grow and prosper over the years. Currently, Crescent Power Systems has 26 professionals who service a wide spectrum of customers and applications from power generation, transmission and distribution to specialized experience in VFDs, transformers, motors and driven loads like compressors, conveyors and pumps - there's a wealth of experience that we use to help our customers. Matt enjoys family, traveling, fishing, sailing, hunting and auto racing.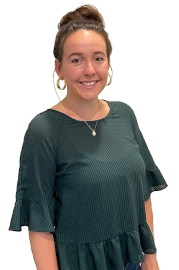 SHELBY ROCHELLE
Associate Quotations Engineer
Shelby began working with Crescent Power Systems in August of 2021. She graduated from Louisiana State University with a B.S. in Chemical Engineering and has since gained valuable practical experience across multiple engineering disciplines. She has worked in Chemical Process Design, HVAC engineering support and is now assisting our technical quotations department. Outside of work she enjoys spending time experiencing the wonderful live music and delicious cuisines our city has to offer.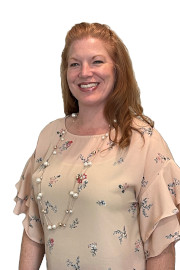 TRINA CASBON
Sales Engineer
Trina grew up in Metairie, Louisiana playing any sport in which she could get involved, culminating in a brief time in college basketball. She graduated from the University of New Orleans in 2009 with a Bachelor of Science in Electrical Engineering. Her competitive nature led to her excelling as a sales application engineer at a local business where she was also exposed to a great deal of process engineering. This was parlayed into another role as an SAE where she actively called on customers and assisted engineers with electrical designs for their backup power systems. She started with CPS in June of 2022 and is thrilled to be part of the CPS family where she can take all her knowledge and experience to a new level. She enjoys spending her personal time with her fiancée, friends, and family, vacationing, playing tennis, and running.
I am raw html block.
Click edit button to change this html